"I can do all things through Christ who strengthens me." Phil .4:13
PERSONAL. FAMILY. BUSINESS. CHURCH.
"Charlie did a great job of helping me sort through some challenging business and personal issues. He listened well and provided wisdom and insight and helped me to develop a plan to move forward." - K.D.

SELECT THE COACHING OPTION THAT FITS YOU
"If you need someone to listen to you, help you figure things out, or encourage and motivate you, I can help. God created you with a plan and a purpose. Let me help you explore and navigate that plan."
"Life can be difficult and sometimes you need someone to talk to. As a mom of 7, I understand how important that is. Whether it is about issues in your life, adoption, or family, I will use a Christian perspective to encourage you and to give you hope."
"I'VE KNOWN CHARLIE FOR A LONG TIME. IN EVERYTHING HE DOES, IN WORK, FAMILY, FAITH, HE'S AT LEVEL 11 AND HE BRINGS EVERYONE'S SKILLS UP. A STRONG COACH, EVEN MORE A SOLID FRIEND" - R.D. (22 YEAR OLD MALE)
Our coaching and advising plans are very affordable – starting at only $25 per session (monthly rates available).  Select one of the options above to get started today!
Why wait to see if coaching will help you, your business, or the ones you love?  Try it today!
Our advisors are resources for our coaches in order to improve the level of coaching you receive and serve as a referral source for professional services.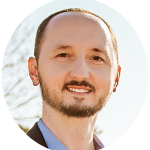 John is the broker/owner at Wise Oak Realty, serving all of the greater OKC metro area.
"I've known Charlie for nearly 20 years. We met when we were analysts at a bank in OKC. Charlie's character has been consistent over all the years – always Christ-centered, positive, and level-headed. It's truly a pleasure to call him my friend. Charlie is smart, entrepreneurial by nature, and a constant encourager."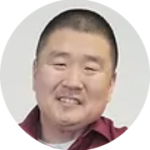 Kris is the owner of Kris Keiser, CPA, PC, in OKC and is also a professor of accounting at OCCC and OC.
"People matter most.  We love, serve, and honor God by loving and serving people with kindness."